2019 Performers (2020 Coming Soon!)
Alter Of Stone
» "Sly & the Family Stone, The Who, Crosby, Stills, Nash & Young"
Is a versatile and groovey band covering a wide variety of music through the decades of classic rock. Founding members, John and Melanie Hagerman enjoy bringing friends in to join them in various shows. Alter Of Stone and Friends (Gordon McDonald) will be a cool addition to Singing The 60's.

Mike and Sue Balysh
» "Janis Joplin, Arlo Guthrie, CSNY"
Hailing from Port Sanilac, Mike plays at any acoustic venue: weddings, restaurants, Farmers Market's, Music in the Park, open mic's, churches and all occasions. Mike's wife Sue will joining him on vocals.

Banjo-Jim and Ricky
» "A Medley of 60's Songs"
Friends and musical companions since high-school, Banjo-Jim Foerch and
Ricky Novak have been entertaining and leading jams since the 1960's.
Together they released the CD "We Sing Songs" in 2016 and are currently
working on another CD. They will wow you with their vast repertoire of
songs and ability to bring the audience into the songs.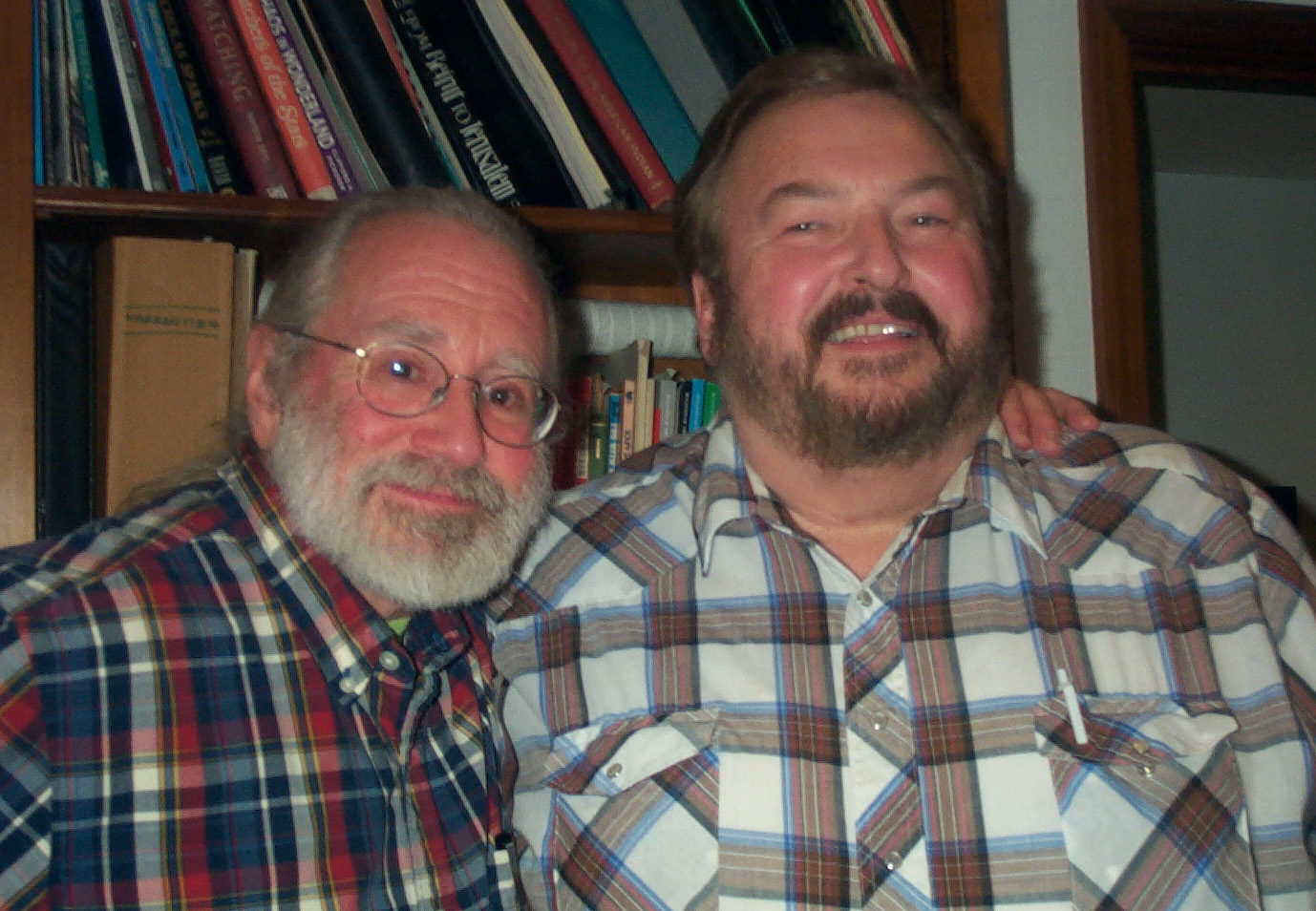 Blood Harmony
» "Old Country &Bluegrass"
Deckerville's sweet harmonizing Willis Family. Jedidiah Willis and his daughters Eden, Hosanna and Evangeline will demonstrate how sweet four voices can be.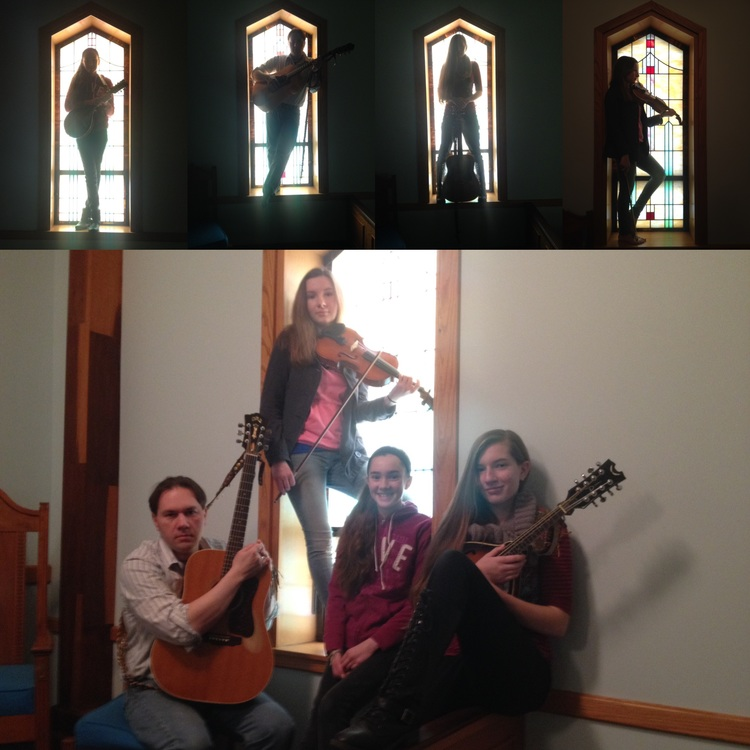 Blood Harmony String Band
» "Old Country &Bluegrass"
Blood Harmony String Band consists of a father and two of his sons, Ephraim and Ezra, utilizing guitar, mandolin and harmonica, with more instruments to come. They perform old country and bluegrass numbers, with renditions of Jim and Jesse, Bill Monroe, and possibly even a Bruce Springsteen tune.
Bobby Budd
» "Utah Phillips"
Folksy singer and teller of tales, Bobby Budd has brightened many stages and gatherings. He will pay tribute to his hero Utah Phillips with a "Love In".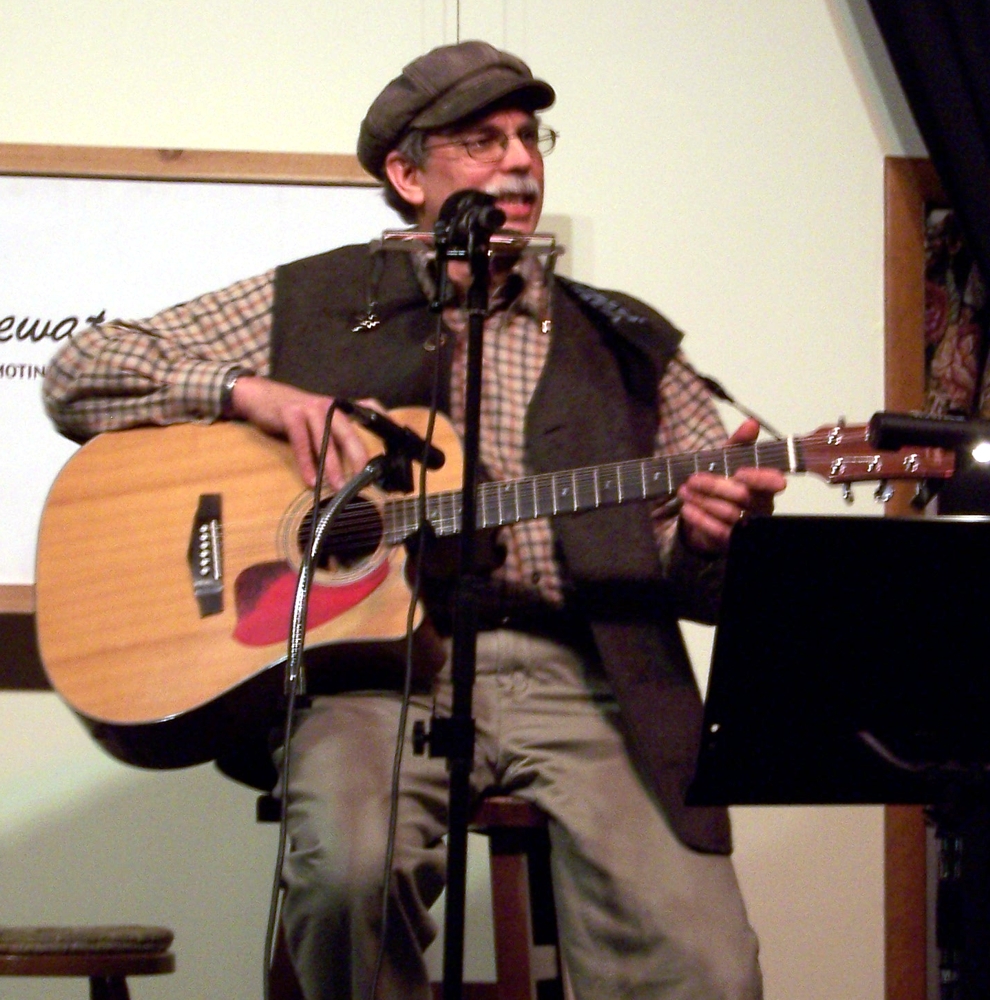 Bookends
» "Simon & Garfunkel"
Tom Schlichting and Dean Barnett make up this Simon and Garfunkel tribute duo with superb harmonies and excellent guitar work.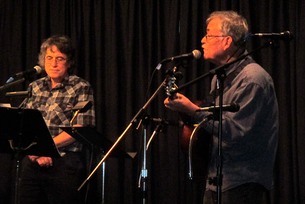 Circle of Friends
» "Peter, Paul & Mary"
Gordon MacDonald, Mary Foley & Dean Barnett make up this fine trio performing Peter, Paul & Mary, Mary Chapin Carpenter, Nancy Griffith and others. For "Singin' the 60's" they will be doing a set of Peter, Paul & Mary under the tent at "The Happening" stage.

DHS
» "60s Vocal Groups, Motown & DooWop"
DHS is Dwyer (Denny), Hanselman (Dennis) and Shigelone (Barry)
Dwyer and Hanselman have played together for years in Double Play
Barry Shigelone is their pick-up bass player for Singing the Sixties.

DRW
» "Roger Miller & Ricky Nelson"
DRW is Dale (George), Randy (Louks), and Walt (Schlichting)
We like old country and early rock-pop. Thus we are playing Roger Miller and Ricky Nelson at Singin the Sixties.

Denny Dwyer
» "Neil Diamond & Glen Campbell"
Denny Dwyer has rocked the Blue Water area for decades as part of the group Double Play and with solo gigs such as the popular "Free Bacon Fridays" at Lexington Brewery.

Mary Foley
» "Joni, Judy, Buffy & Sylvia" and with "Circle of Friends"
Inspiring audiences for many years, Mary delivers deep-impact vocals accompanied on a 6 or 12-string guitar. Her current endeavors include the Peter, Paul & Mary-centered band "Circle of Friends". Mary will be doing a love-in of Joni Mitchell, Judy Collins, Buffy Saint Marie and Sylvia Tyson. She will also be performing with "Circle of Friends".

4 Past 5
» "Creedence Clearwater Revival"
Four Past Five is a cover name for Dave Blaine, Walt Schlighting and Scott Cameron. They select classic folk and western, blend it with Rock'n Roll and R & B, then reconstruct it in an acoustic format, and proudly present it to you, the listening audience. Honest as tomato soup and a cheese sandwich; as satisfying as a Sunday suit with shined shoes.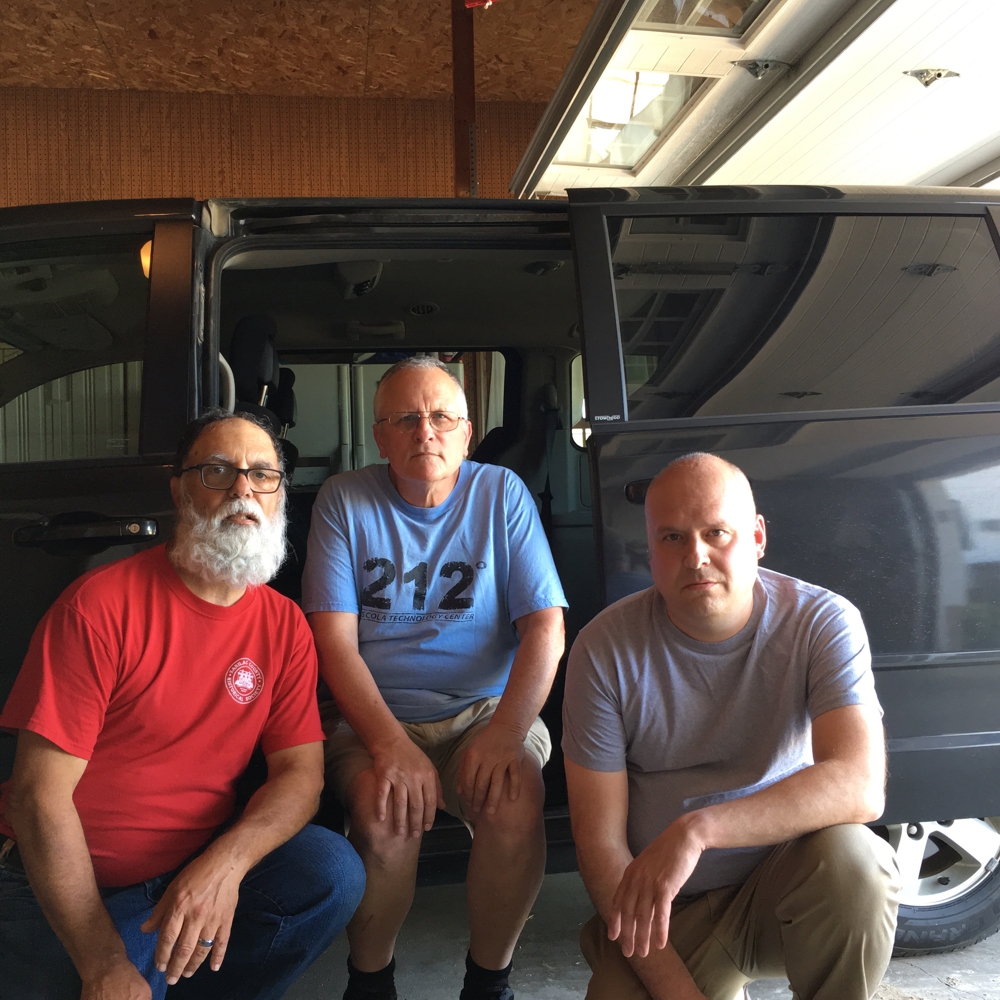 The Humbuckers
» "Acoustic Led Zeppelin"
The Humbuckers today are Walt and Tom Schlichting of the band "Ourselves" with Marty Malek on guitar. When these three perform with various extra players it's the "Humbuckers Acoustic Pickup Band".

Larry Kulik,Rick Sears, w/Barry Shigelone
» "British Invasion"
The acoustic duo of Larry Kulik and Rick Sears have performed together and with other music projects since the early 70's. Larry plays guitar and mandolin. Rick plays guitar, accordion and keyboards. They have performed at venues across SE Michigan and Ontario. Shingelone is a professional musician summering in the Thumb who is sitting in on bass with two groups at Singin' the 60's and we hope to hear him on some jams too.

Phil Larson Plays
» "Pete Seeger"
Phil is a frequent performer at nursing homes and assisted living homes. He also hosts a song circle the first Saturday of each month at Westminster Presbyterian in Port Huron.

Brandon Miotke
» "Jimi Hendrix"
Brandon is a Lexington singer-songwriter guitarist who can be heard playing around the Blue Water area.

Rick Novak
» "Folkstock Jam"
Rick started wowing contemporaries with his guitar licks and lively vocals in high school in the 60's. His memory for songs is encyclopedic, his delivery inspires players to learn songs and audiences to join in.

Punch Drunk
» "Sha Na Na & Ukulele Jam"
Punch Drunk is a band with spunk. This ukulele band plays a wide range of musical styles. Hailing from L.A. (the Lansing Area), you can catch Punch Drunk playing at various ukulele clubs and festivals around Michigan. From Tin Pan Alley to 80's Pop to Folk and beyond.

The Rocky Shores Band
» "Mountain & Santana"
Band leader is Juan Vincent David who has been playing professionally (Guitar, various instruments and Vocals) since the mid 60's as a solo act, and in many bands, as well as a studio musician. Bass guitar is by David Blaine known for his poetry and musical skills and percussion is by renowned local musician Larry Fetting. The band plays just about every style of music from classical, folk and country to blues, jazz, and rock. The band formed last year and this is their premier show. We'll have pictures and a CD out by summer of 2019.

Still Running
» "The Band, Bob Dylan & Women of the 60's"
Drawing on influences such as Richard Thompson, Neil Young, and the Beatles, the exciting duo of Mike Mercatante and Jenna Reed have been wowing audiences with their high energy thought-provoking songs, harmonies, and fun stage show for over 14 years. Their cd release is entitled "One". Still Running will have their full band for tent set. On drums will be Stuart Tucker and on bass will be Chris Peters. Their cd release is entitled "One".
http://www.myspace.com/stillrunningmi

Mike Tremblay
» "John Prine"
Mike is a singer/songwriter who has performed around the Thumb area for the last 20 years. Strongly influenced by songwriters of the 1960's and 70's, Mike will be performing the songs of one of his favorite song writers, John Prine.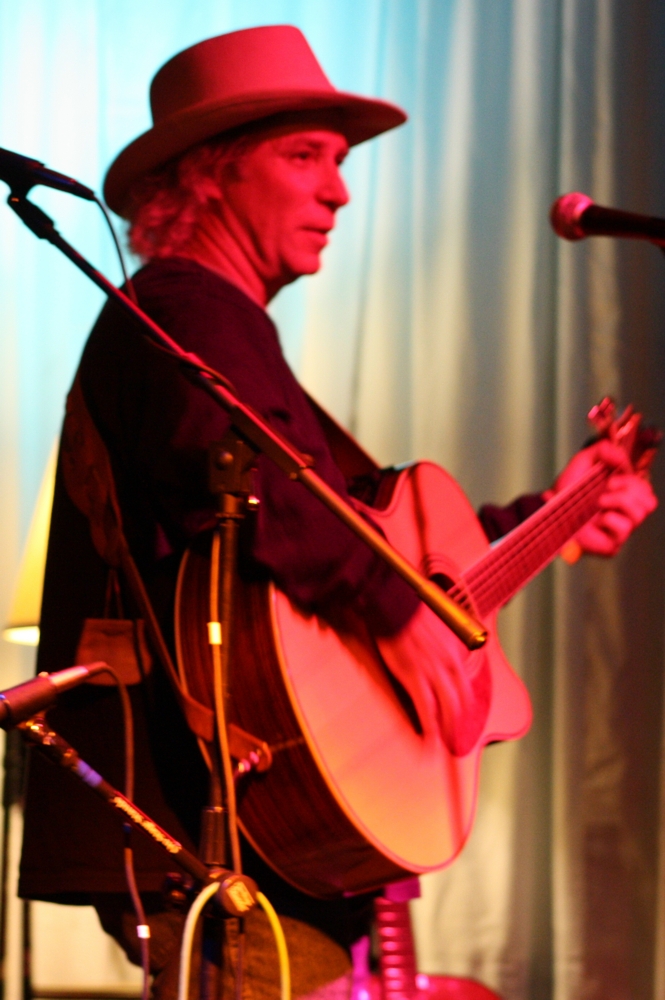 Wildcat Road
» "Canned Heat & Elmore James"
Based in Port Sanilac-Lexington area, Wildcat Road is a new group in 2018. We like everything from Irish Folk to Led Zeppelin but decided to focus on playing American folk and vintage blues. Examples: Jimmy Rodgers, Mississippi Sheiks, Hank Williams, Norman Blake, Elmore James. Love crafting music, taking a tune and finding our own way to play it. John Broadwell - guitar, squeezeboxes, keyboards, Marty Malek – guitars
Walt Schlichting - mandolin, fiddle, concertina, flutes/whistles, bass.